Arnold Schwarzenegger's presentation at the United Nation's Conference on Climate Change (COP15) in Copenhagen Denmark today.
Arnold starts out thanking various dignitaries from around the world and throws out a few quick jokes before getting down to the business of addressing the challenges involved with creating a global treaty to help curb climate change.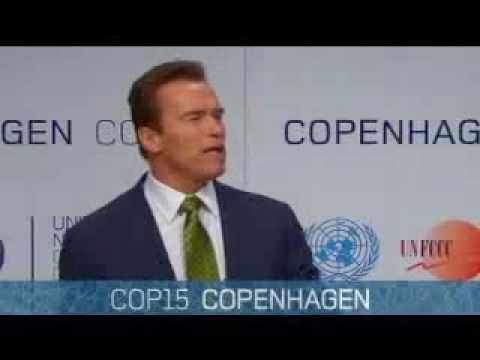 Schwarzenegger's wildly anticipated presentation was preceded by a series of domestic appearances and interviews over the past several months. He has long been an outspoken advocate of fighting global warming and greenhouse gases.
His speech focuses on helping developing countries avoid the fossil fuel revolution by using alternative energies. He cites Kenya's 75% reliance on hydro-electrical power, the decreasing price of solar power, and his expectation that the Green Revolution will happen much quicker than people anticipate.
Related posts: